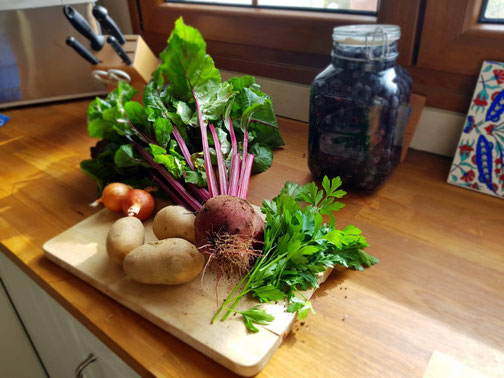 Since the beetroots in our garden are ready to be harvested, I often try out new variations. Today I made a delicious soup out of them. If you feel like cooking this, here's the recipe for 4 persons:
• 3 beetroots
• the leaves and stems of one beetroot
• a few potatoes (I took 7 medium-sized ones)
• just enough water to cover the vegetables
• fresh parsley and basil
• 2 medium-sized onions
• Some Avramidis Olive Oil 100 years
• a small piece of ginger
• Salt, pepper and some chili 
• some cream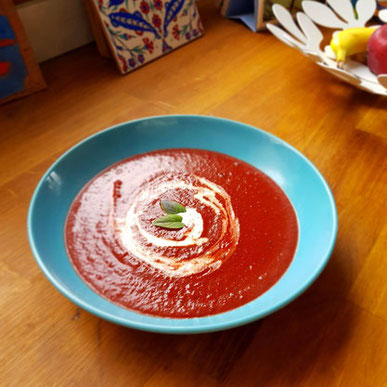 Peel the beetroots and the potatoes, cut them into pieces together with the beetroot leaves, onions, herbs and ginger, and put in boiling water. Now add half a cup of Avramidis Olive Oil 100 years.
Boil for about 20 minutes and then season with the spices. Finally, you can add some cream or crème fraiche.
Have fun trying out this recipe!