Literally translated, Hórta means grass. This is what all leafy plants are called in Greece. In Ikaria, in spring and autumn, you can collect fennel, dandelion, vlίta and many other of the more than 2,600 different types of herbs that are found on the island.
Of course, many herbs also grow in Germany. Dandelion and nettle are particularly recommended. Apart from their health-promoting properties, these power vegetables are also super delicious! I enjoy it as a starter or as dinner, since I personally largely avoid bread.
As an alternative, you can also use spinach and, e.g. romaine lettuce.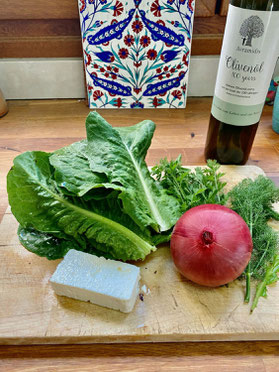 Here is my favourite recipe with Ikarian Hόrta.
Ingredients (of course the list can be varied and extended in many ways):
I deliberately don't provide quantities, as it's a matter of taste which herbs you want to add in larger amounts.
Fennel leaves
Dandelion
Romaine lettuce
Onion
Feta cheese
Salt and pepper 
Some lemon juice, if desired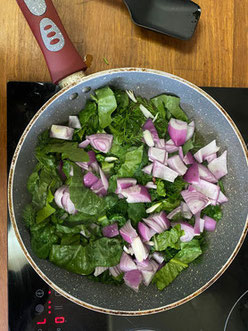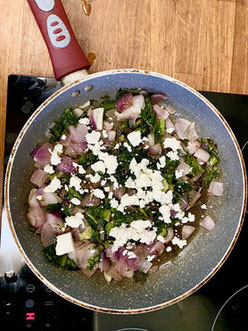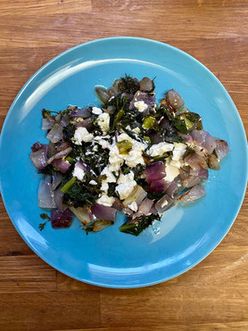 Chop the herbs and lettuce into strips and sauté them in a pan with a little olive oil. Chop the onion into medium-sized pieces, add them to the vegetables in the pan, and sauté until translucent. Finally, crumble a piece of feta cheese and sprinkle it over the vegetables. Let is sit with the lid on for a little while until the cheese is melted. Then you can season it with a little salt, pepper and some lemon juice, if desired.
Enjoy!